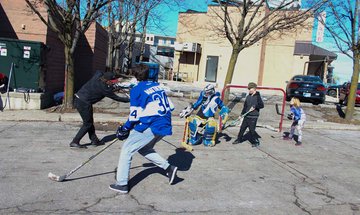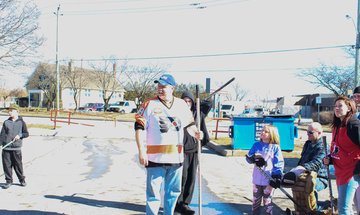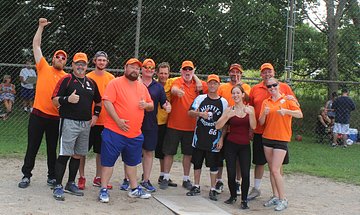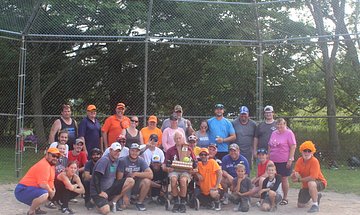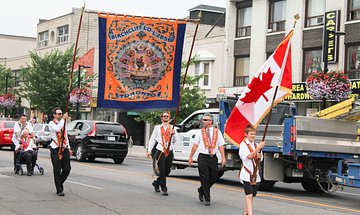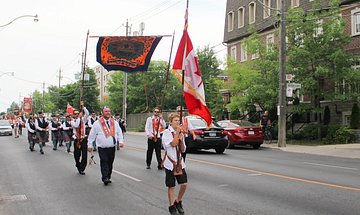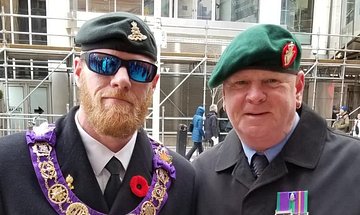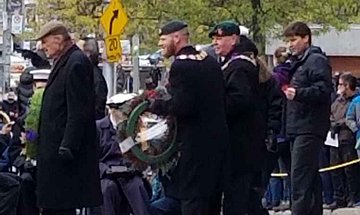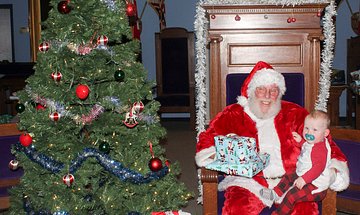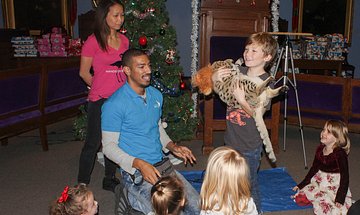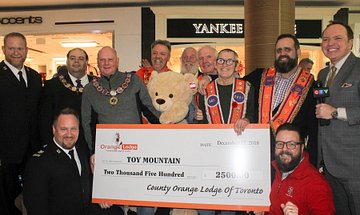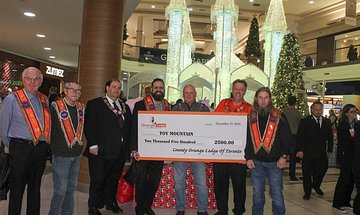 On December 17th we joined Tom Brown, Salvation Army and CTV 6 o'clock news as we donated $2500 and several toys to Salvation Army's Toy Mountain.
On Saturday, December 1st we gathered at the CountyHall to celebrate they holidays with our families. The day included a fun presentation from our friends at Hands On Exotics, as well as a visit from Santa who read the Night Before Christmas and handed out gifts. It was a wonderful day full of laughter, fun and excitement.
On November 11th Kevin Guy from Birchcliff and Toronto County Master Lynn Barr went to pay their respects and to lay their wreaths at the Rememberance Day service held at Old County Hall Toronto.
12TH OF JULY PARADE AND CELEBRATION
At 11 am the 198th 12th of July parade commenced at Ted Reeve Community Arena. It was a wonderful parade that continued to the celebration after. Bands, barbeque and bouncy castles lodge members, family and friends helped us truly celebrate the 12th of July.
August 19th in Tyrone lodge and family members from Birchcliff, Kendal, Vimy and West Durham gathersed for a wonderful day of basball. the team that won this year was Kendal.
ANNUAL WAYNE LOWRY BASEBALL TOURNAMENT
On Family Day, Monday, February 19th 2018. Birchcliff enjoyed our annual road hockey event with several families.